So. I love the idea of taking Chai out for breakfast. Cause he's cute, fairly compact and usually pretty quiet.
Except if there's a dog on the other side of the courtyard, who is ignoring him, that he can't get close enough to say hello to. God, he's such a brat!
I discovered this on a (fairly) recent trip to Industry Beans with Jo, The Angmoh (her boyfriend) and her little sausage dog, who is a total cutie.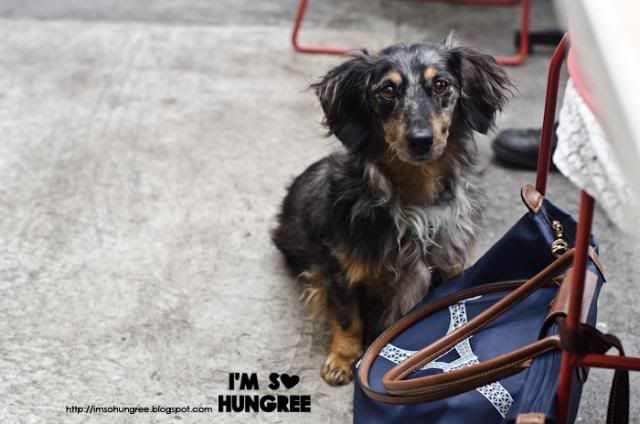 I mean, really, look at that face. Ready? 1. 2. 3. Awwwwwww.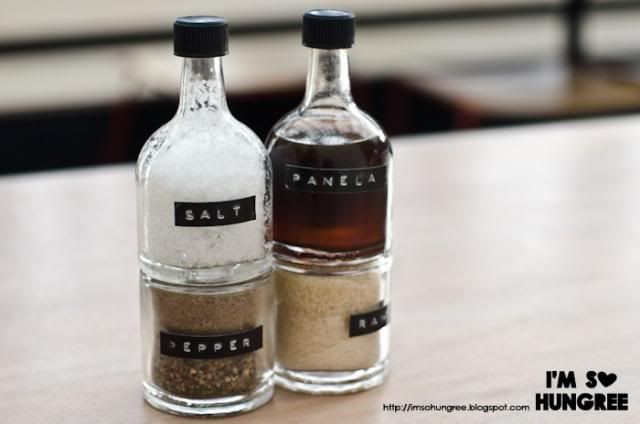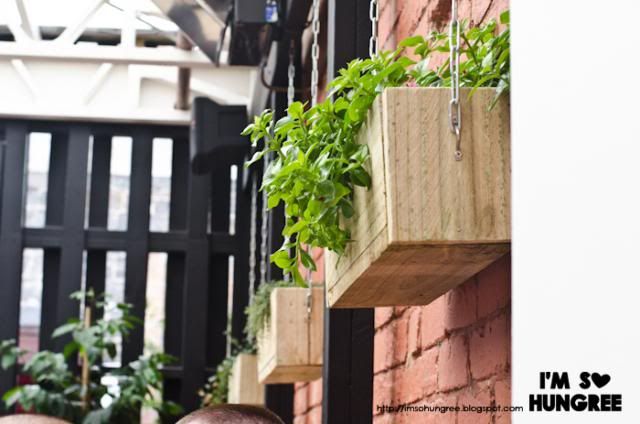 Industry Beans is hidden behind Brunswick Street in Fitzroy, and has been set up by the guys behind Penny Farthing. Our visit was on a fairly cool morning, but despite that, since we had the dogs, we sat outside in the courtyard area, which is funnily at the front of the cafe (I'm kind of used to it always behind at the back!). It's a super cute area, and I loved how bright and light it was, especially on the grey day it was. The rather light space was punctuated with a little bit of greenery against red brick walls.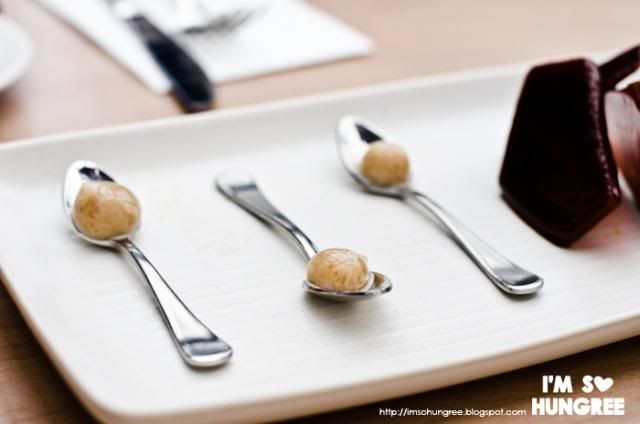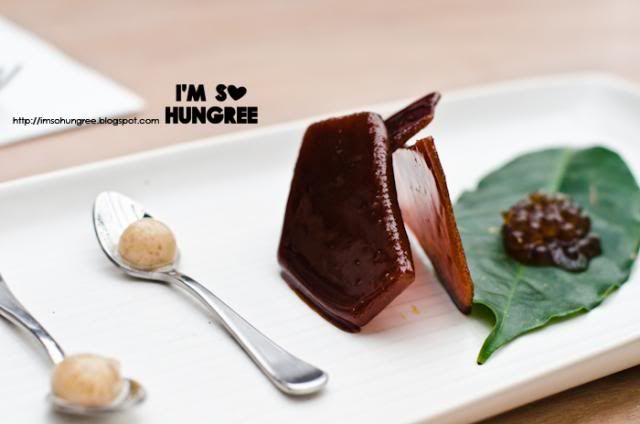 With a name like Industry Beans, you'd only expect there to be a serious emphasis on coffee….which there is. We were given a little sample of some of their coffee experiments, latte pearls on silver spoons burst in your mouth to give a pop of milky coffee, coffee toffee came as large brown shards and reminded me a bit of the Malaysian candy, Kopiko and finally, cold drip 'caviar'. Whilst I'm not the biggest coffee drinker, it was fun to see and try out these little goodies.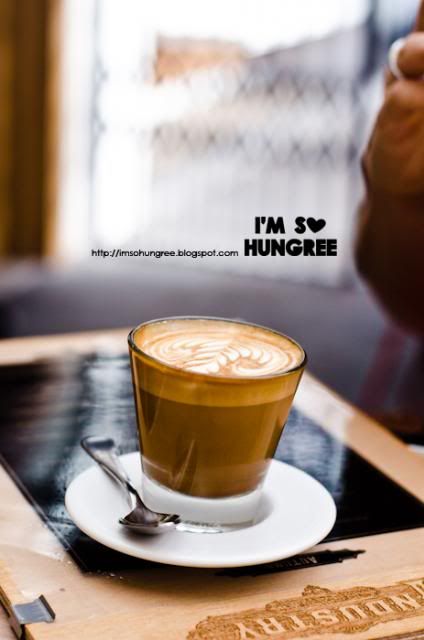 In regards to the coffee though, Jo and The Angmoh weren't as impressed as they were hoping to be, finding the magic a bit 'milky'. Although later on when they tried a pour over with a single origin, they found a bit more enjoyment of that. Although probably best to read what they thought here!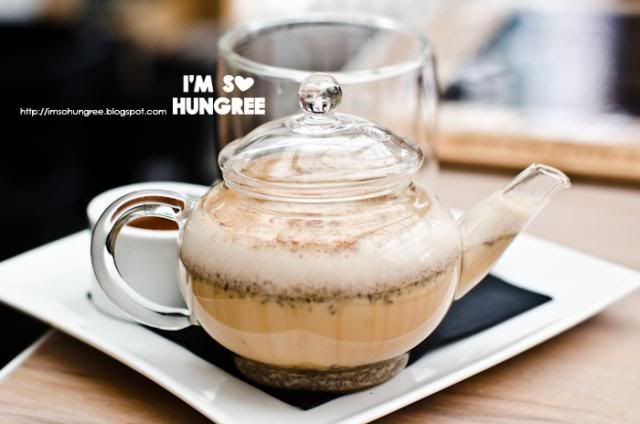 As always, soy chai for me, and I think I must have giggled with joy as this was popped down in front of me. I loved the cute little glass teapot. I wanted to hide it in my handbag and take it home with me. But my camera would've probably crushed it. Sigh.
I did love how smooth and creamy the chai was, as well as how spicy it was. Love it when that's played up. Easily a chai I would go back for!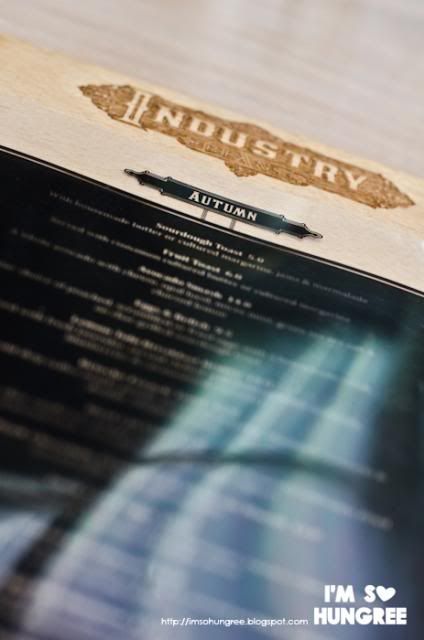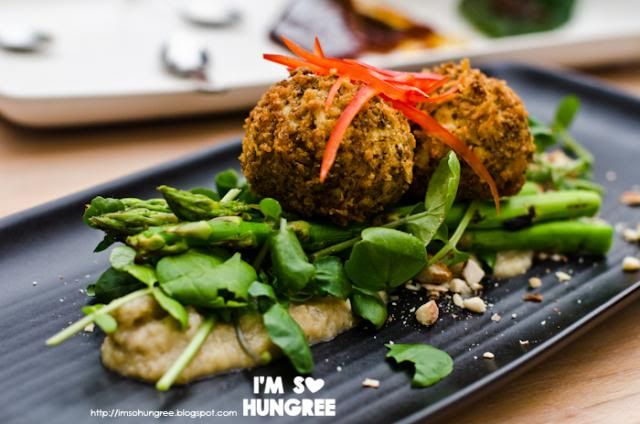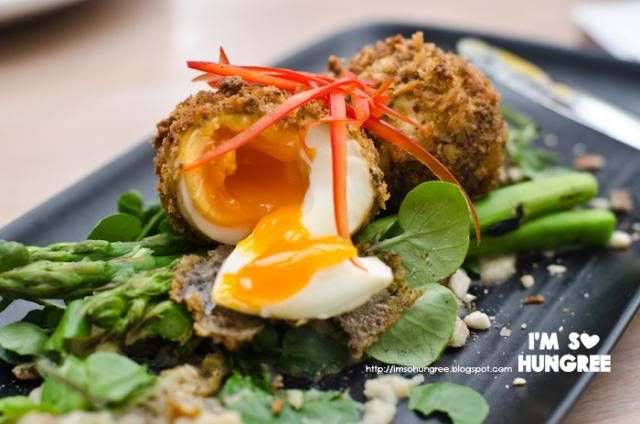 The food menu is long, playful and intriguing. Whilst there are certainly classics on it, most of it is fairly creative and a twist from the norm. My poached eggs crumbed in panko, served with charred asparagus, raisins, capsicum curls and Jeruselum artichoke was quite a sight to behold, with bright and vibrant colours. I loved the panko crumbed eggs, crunch on the outside, soft on the inside, what could you want? Crunchy asparagus with almonds went surprisingly well too. Although I did enjoy the flavour of the artichoke puree, I probably wouldn't have minded it to be a little smoother.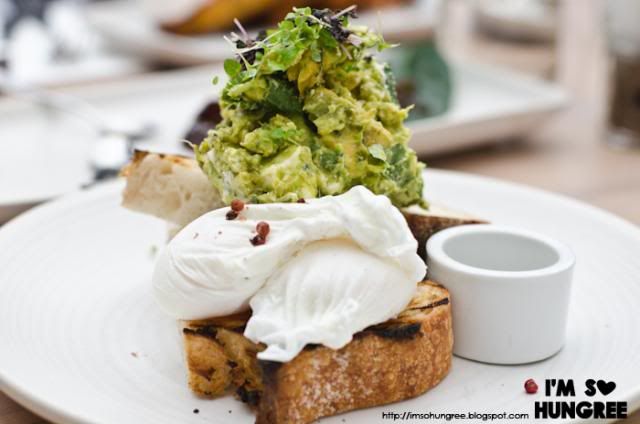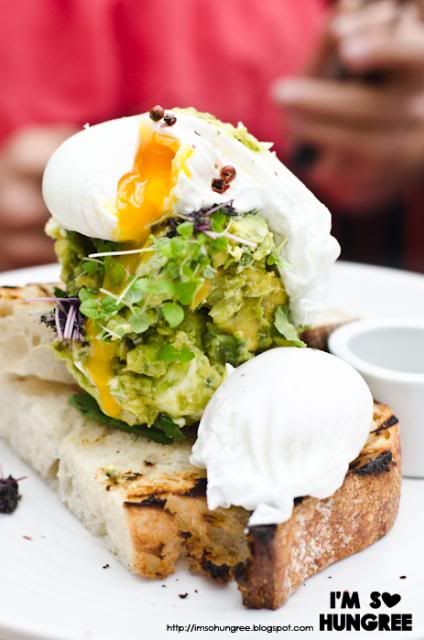 When an initial choice wasn't available (as the mushroom pate was still being set) Jo tucked into a brunch favourite, the avocado smash. At Industry Beans, it was a whole avocado with chevre, opal basil, micro mint, green tea salt and charred lemon. With porny egg yolks and a bit of zest, the bite I had was perfectly delicious and Jo seemed to enjoy the dish on a whole.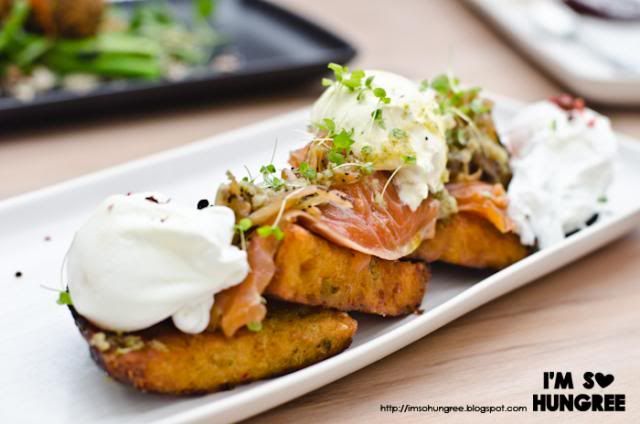 The Angmoh ordered the cold drip cured salmon and cornbread, house cured salmon on their own char grilled cornbread with cornichon vinaigrette, cultured cream, grapefruit, white onions and mixed edible flowers. Phowar, that's a bit of a list! Whilst it looked beautiful, with blushing salmon lazily spread over a few slabs of corn bread, I didn't try any (it was only my first time meeting The Angmoh, didn't think it was appropriate to stick my fork in his plate yet), but do check out Jo's post on our visit to see what he thought!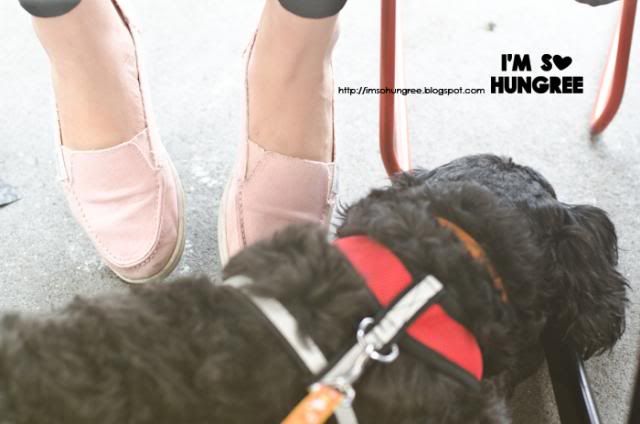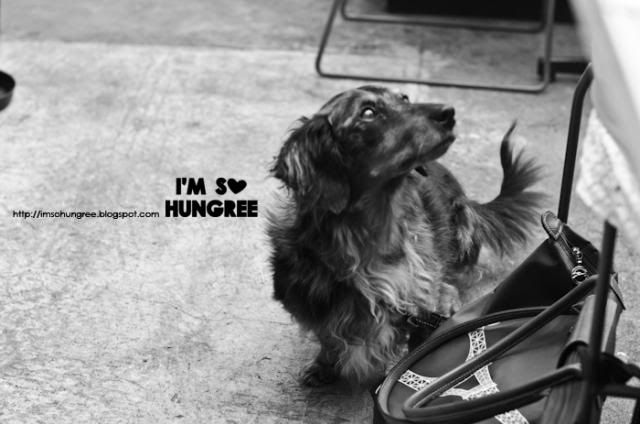 By the end of the meal, Jo's cute little sausage dog and Chai hadn't done much more than sniff and politely ignore each other, but Jo, The Angmoh and I had a good feed, with interesting flavours and textures. Whilst I would be interested to see what others think of the coffee, I really enjoyed breakfast and would love to come back to give more of the extensive menu a go. But maybe without Chai. Throughout the meal he kept jumping up on the bench I was on, climbing into my lap and getting tangled around my legs and the table, all the while whining away. Is this what having a kid is like…?
Unit 3, Cnr Fitzroy and Rose Street